All about me! 
---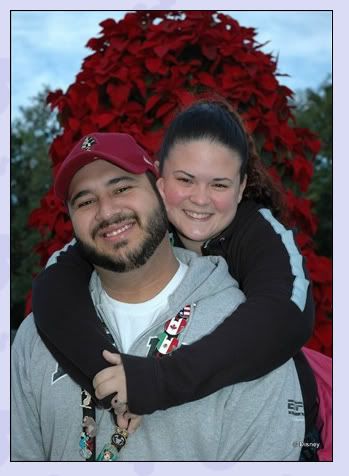 Ms. Jeanette Sandoval and Mr. Carlos Villa
---
Hi  my name is Jeanette Sandoval. I grew up in Miami, Florida where I graduated from Design and Architecture Senoir High in 1999. I then attend Florida State University and graduated in May of 2003 with a Bachelor's Degree. While in college I began my teaching career working with young children in private schools. I am a certified teacher in the areas of age 3 through 6th grade. I  am entering my fourth year at Woodville Elementary where I have been teaching ESE PRE-K for the past 3 years. This will be my first year teaching Kindergarten and I am so excited to start the new year.   
My boyfriend Carlos of 5 years, also works in the education field. He is an outreach educator for the National High Magnetic Laboratory in Tallahassee, Florida. We both have a great passion for teaching.  My goal as a teacher is to make learning the most enjoyable experience that a child can have.
Here is some more about Ms. Jeanette!